Hi ,
Capital markets are the backbone of the modern economy, providing the funds businesses need to invest, grow, and create jobs. Synthetic biology is particularly dependent on capital markets and venture capital investment due to the significant upfront resources required to launch a synbio startup.
But external market conditions can create risks for synbio startups, particularly in later stages. Meanwhile, younger startups must strongly differentiate themselves to obtain funding and secure their IP. Navigating the investment landscape is vital to starting a synthetic biology company.
All synbio entrepreneurs must understand the various market paths and nuances of raising capital to grow their businesses.

This newsletter is brought to you by Mayfield, an early-stage venture capital firm with a people-first philosophy and $3 billion under management. The Firm has a proven track record of partnering with founders from inception to help build iconic enterprise, AI-first, deep tech, and human and planetary health companies. Learn more at https://www.mayfield.com/

After record-setting investment peaks in FY 2020 and 2021 for synthetic biology, the field raised $10.3 billion in 2022. While this is still a considerable drop in investment from the previous years, this phenomenon was not isolated to synthetic biology and was felt across all startup sectors. In the first quarter of 2023, investors are not roaring back yet. However, there are still encouraging data showing steady growth in various sectors of synthetic biology.

Having greater economic insight into the bioeconomy and the current trends affecting the synthetic biology field is essential to facilitating growth within this space. As such, we have assembled a comprehensive look at the investment trends for FY2022 and Q1 of 2023 in our newly released SynBioBeta 2023 Investment Report: Insights Into Synthetic Biology Trends. We hope you find the information useful!
Download the report
Capital Markets at SynBioBeta:
Here are some of the upcoming sessions:
SynBioBeta Investor Panel: Funding in the Next Industrial (bio)Revolution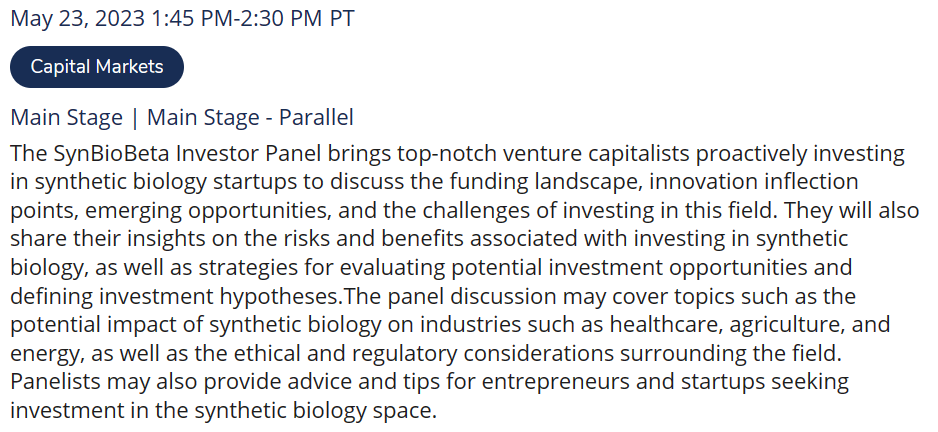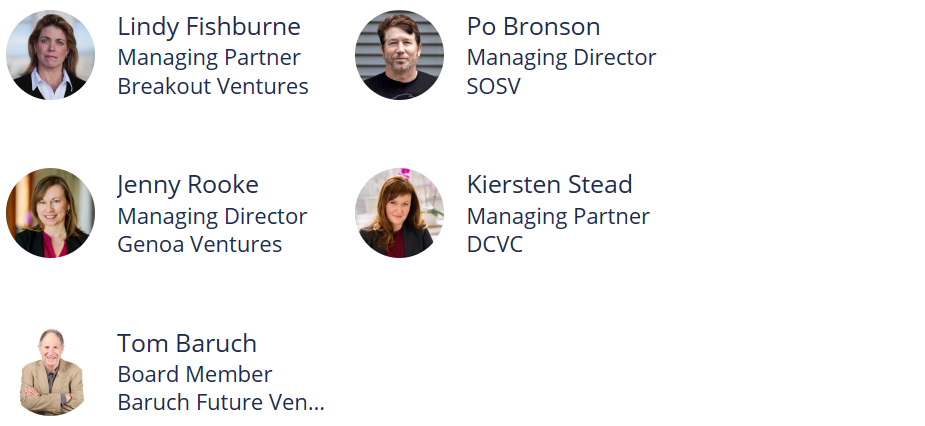 Unleashing the Power of the Hidden Asset: Building a Strong Company Culture for SynBio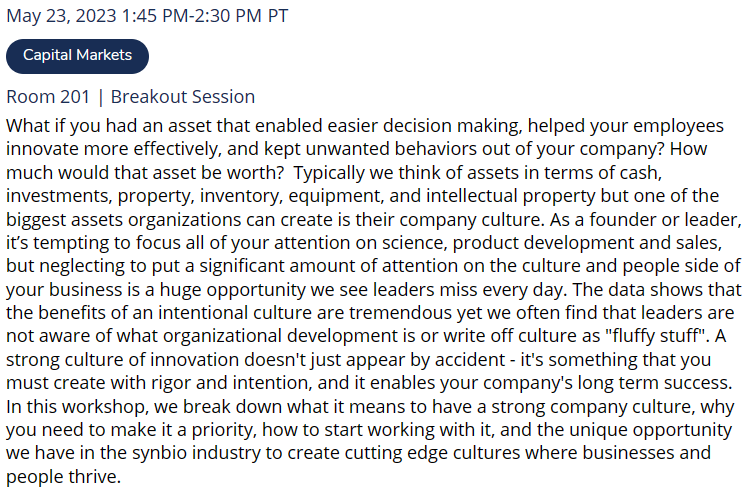 Biofounder DNA - Psychology, Skills, and Circumstances of Successful Synbio Founders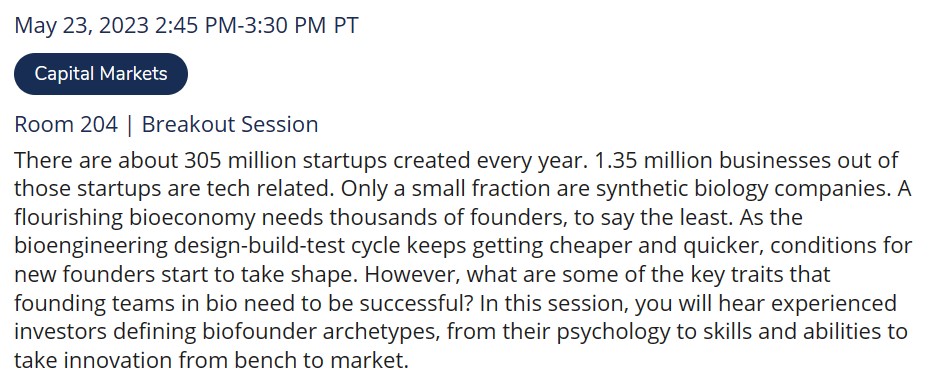 The Role of Public Markets In Building the Bioeconomy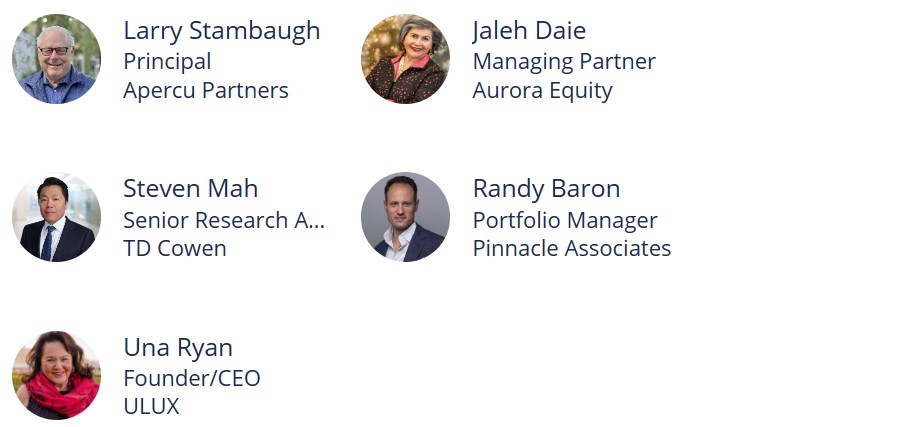 Thriving in Turbulent Times- Managing your company's time and cash in these choppy waters


How to Navigate Synthetic Biology's Capex Intensity in a Down Market


Climate Tech Investing: Things are Heating Up!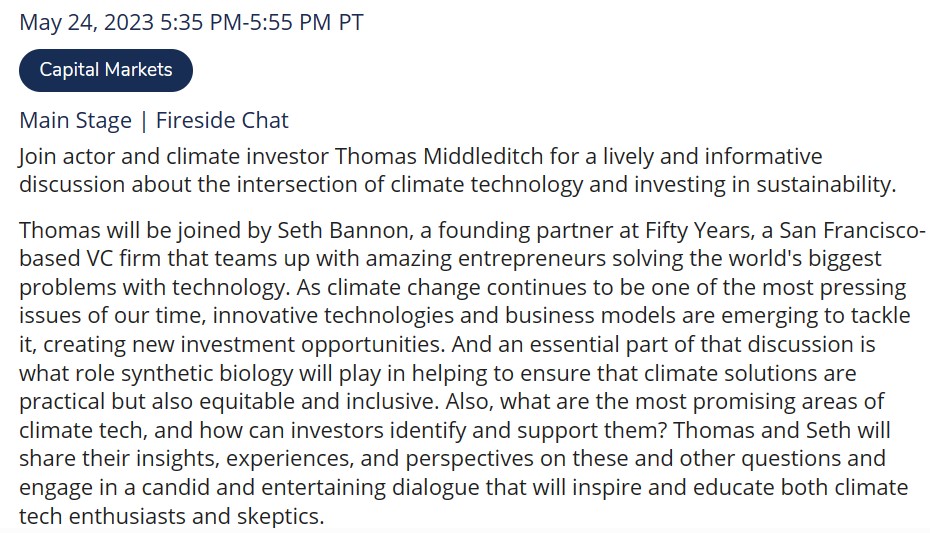 How Strong Communities Can Empower VCs & Startups


Optimizing IP Protection for Synthetic Biology Platform Technologies and Products

Related Sponsors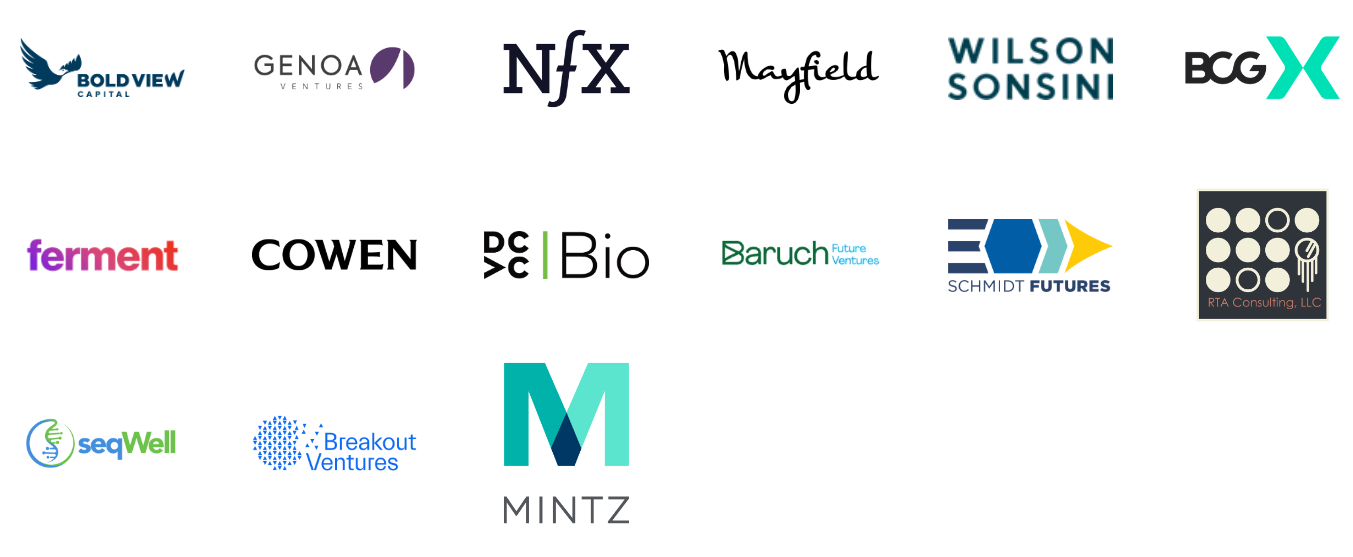 Register now