Hi ,
AI, machine learning, digitalization, automation, and computational biology – all are needed for synthetic biology to succeed at speed and scale. Synthetic biology experiments are so data-rich that it's no longer effective to sift the data and find trends by hand. Nor is it efficient to hand-run experiments when robots can be quicker, more accurate, and work at all hours, with no caffeine needed. ‍

Digital biology has made such leaps that we can now predict the structure of every known protein, visualize biology in VR, share experiment protocols between robots across the world and run entire labs through the cloud. But digital bio still has a long way to go, from standardization, implementation, cost, and accuracy. What new opportunities are emerging for innovation and discovery?


This newsletter is brought to you by Elegen. Elegen can help you eliminate bottlenecks in your DNA supply by providing high-accuracy long DNA, up to 7kb, shipped in just 6–8 business days, with customer verified error rates less than 1:65,000 bp. With rapid access to accurate, long, DNA you can build faster, iterate faster, and realize the potential of your synthetic biology workflows. You can meet Elegen and CEO Matthew Hill at SynBioBeta, The Global Synthetic Biology Conference, May 23 - 25, 2023.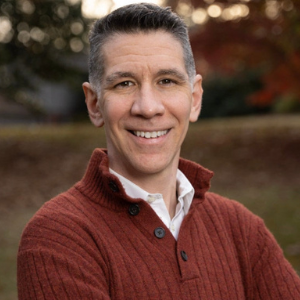 We put together a list of everything you need to know about AI & Digital Biology, and the major developments in the last year. Join the discussion at SynBioBeta 2023: The Global Synthetic Biology Conference May 23 - 25, and the track dedicated to this topic.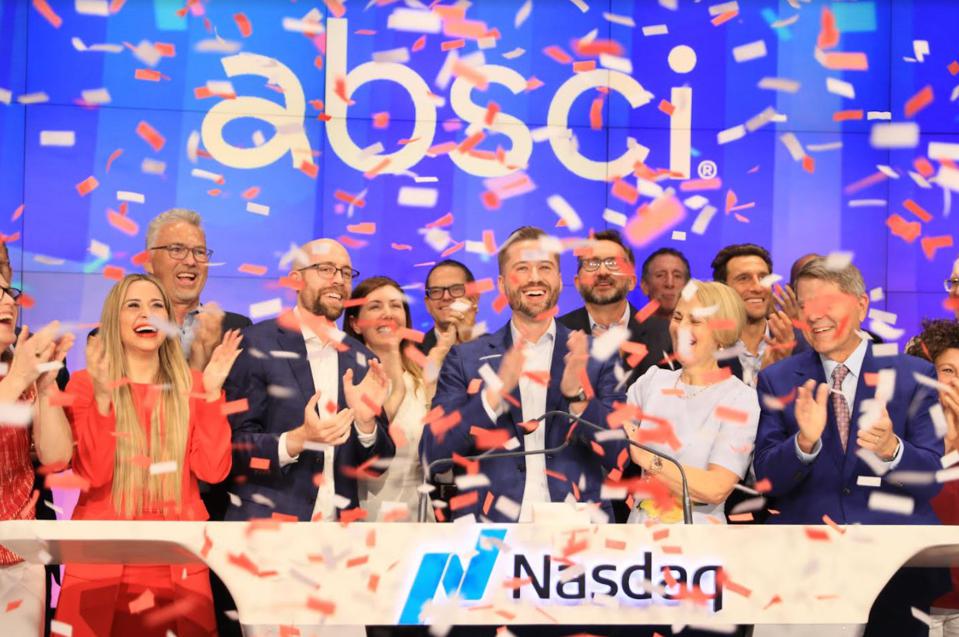 Absci founder and CEO, Sean McClain, (center) at the company's bell-ringing to celebrate the company going public.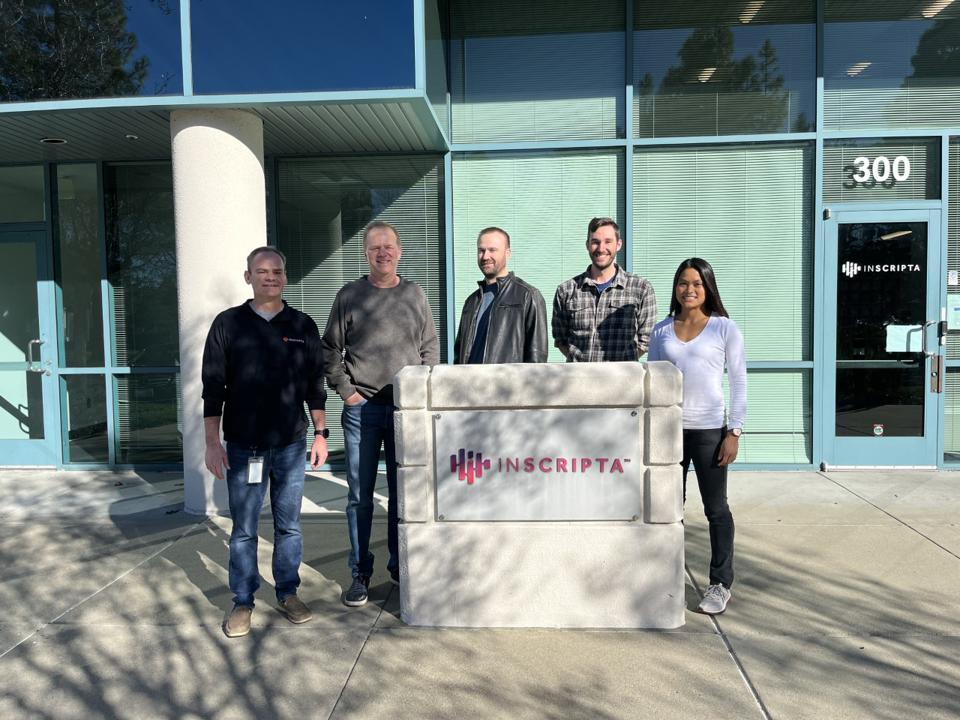 Inscripta's team in Pleasanton, CA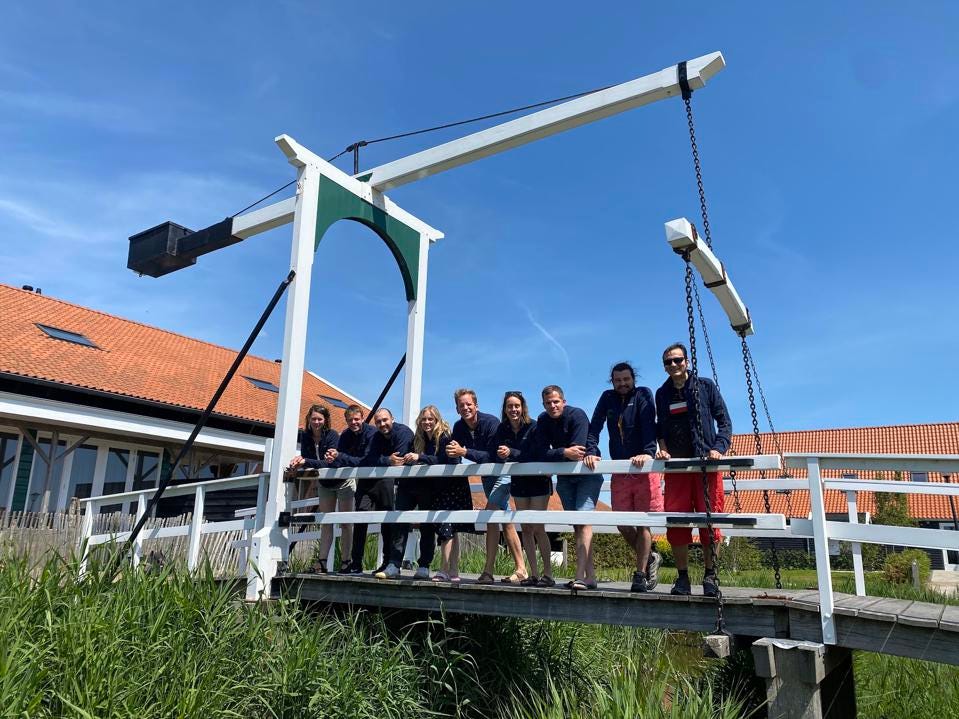 Cradle Team at their site in the Netherlands.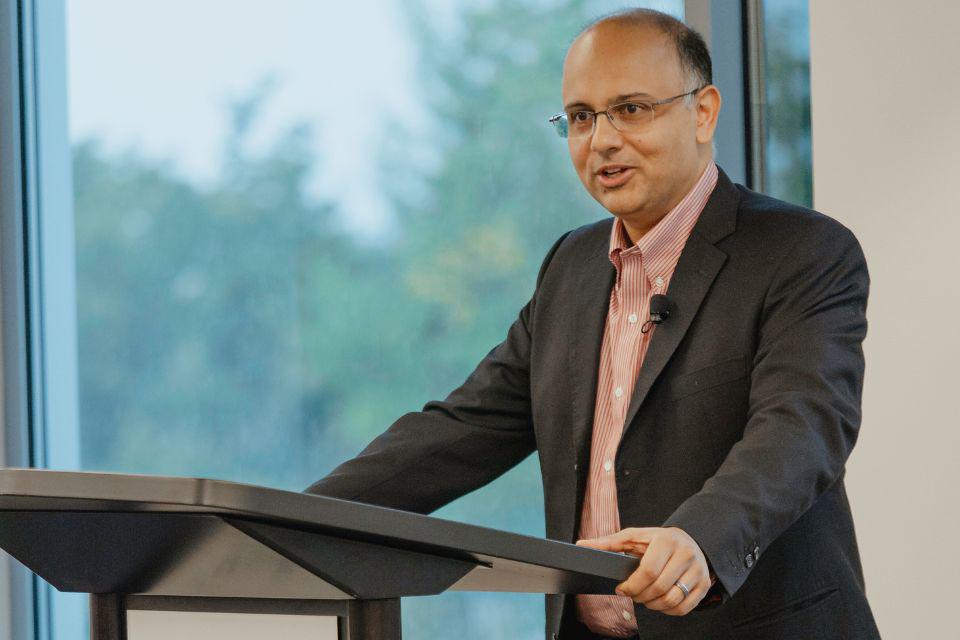 Sridhar Iyengar, the founder and CEO of Elemental Machines.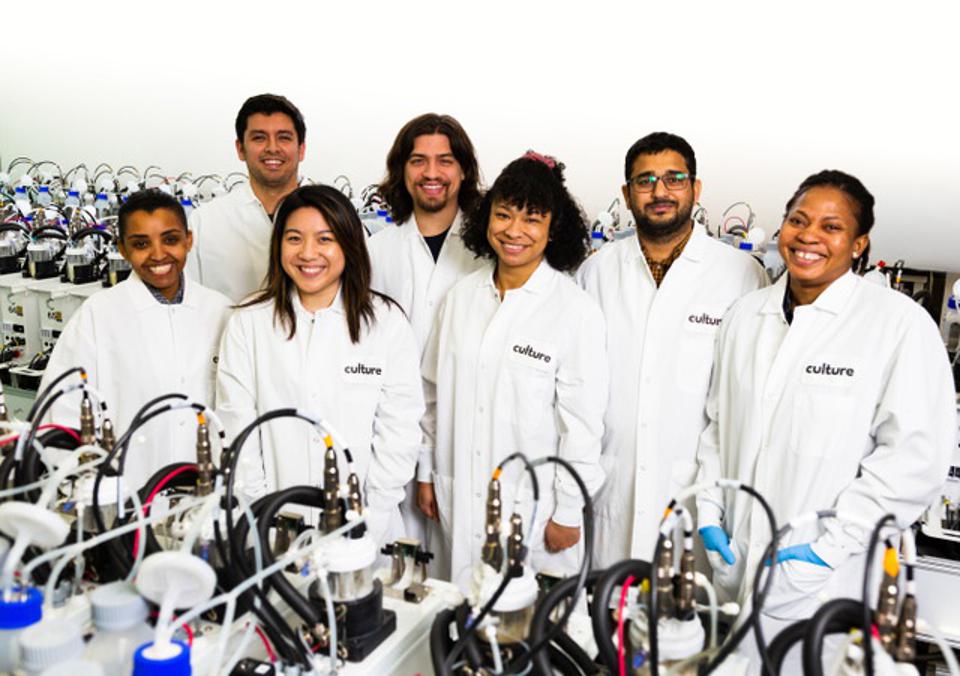 Culture Lab Team.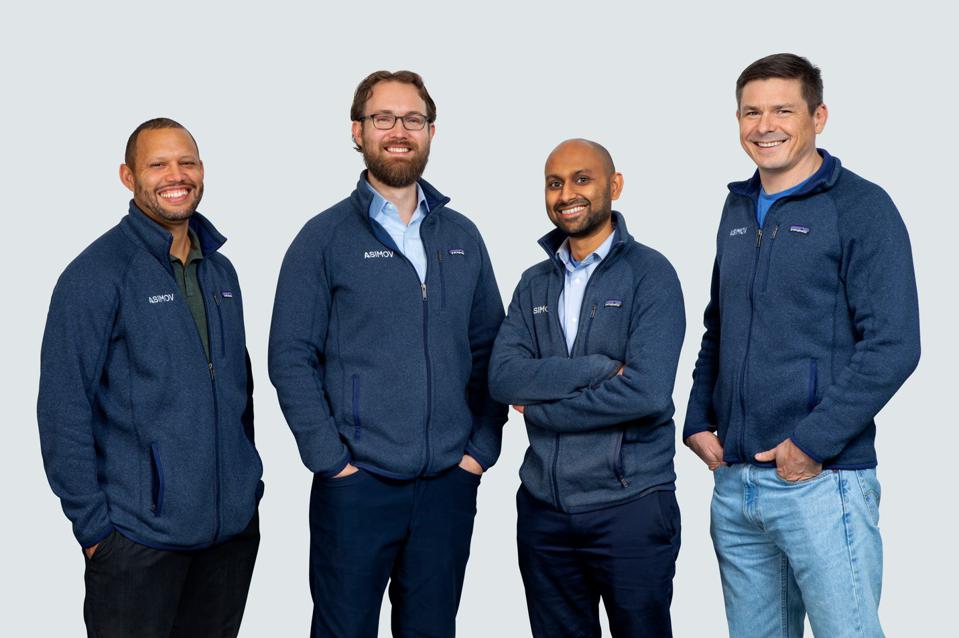 The four Asimov co-founders, from left to right: Doug Densmore, Alec Nielsen, Raja Srinivas and Chris Voigt.
Can BiologIC's Biocomputer Help Bring Biomanufacturing To Space? BiologIC Technologies, a company out of Cambridge, UK, wants to bring disruptive innovation to biomanufacturing with the world's first biocomputer.

Why We Can't Keep Doing Science In A Spreadsheet. Cloud automation is one of the methods that is accelerating innovation in science. By using the cloud, scientists can upload and share data in a centralized location, which makes it easier to analyze. The cloud also creates the opportunity to use machine learning and artificial intelligence (ML/AI) easier.

AI & Digital Biology at SynBioBeta: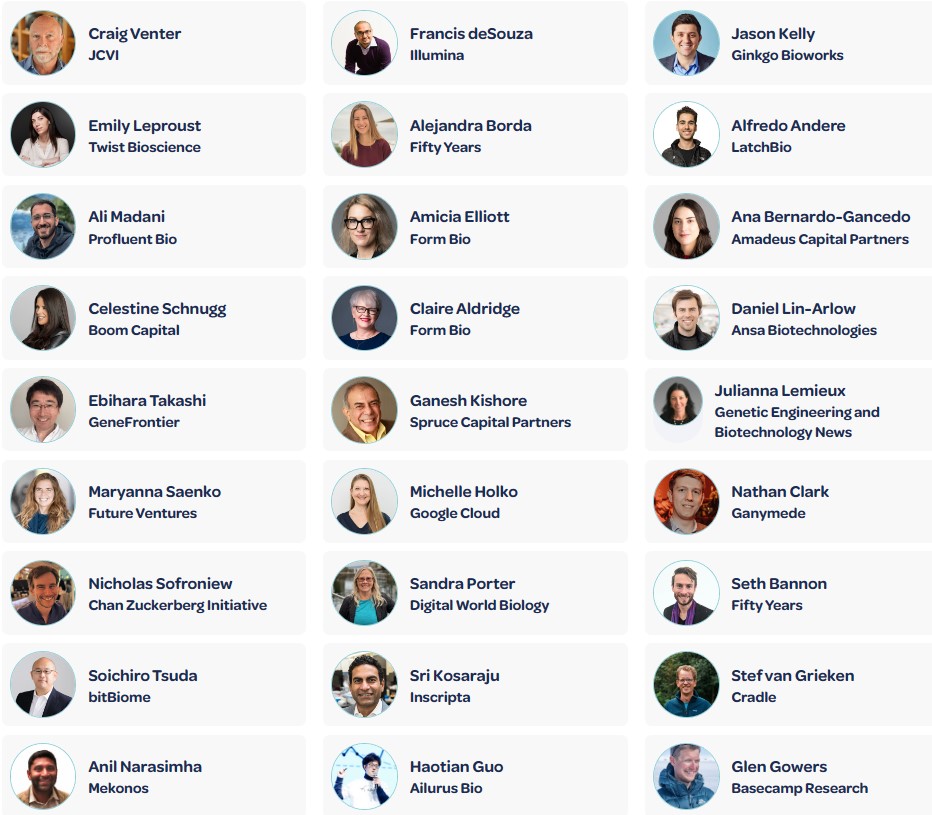 Here are some of the sessions that we are planning:
Protein folding, Proteomics, and AI

Tech Bio

VR / Biology in the Metaverse

Machine Learning

Hardware and Automation

Software, Bioinformatics, Computational Biology

Data standardization, analysis & algorithmic experiment design

Quantum Meets Bio

Human + Machine: Improving Human/ Automation Integration‍
Related Sponsors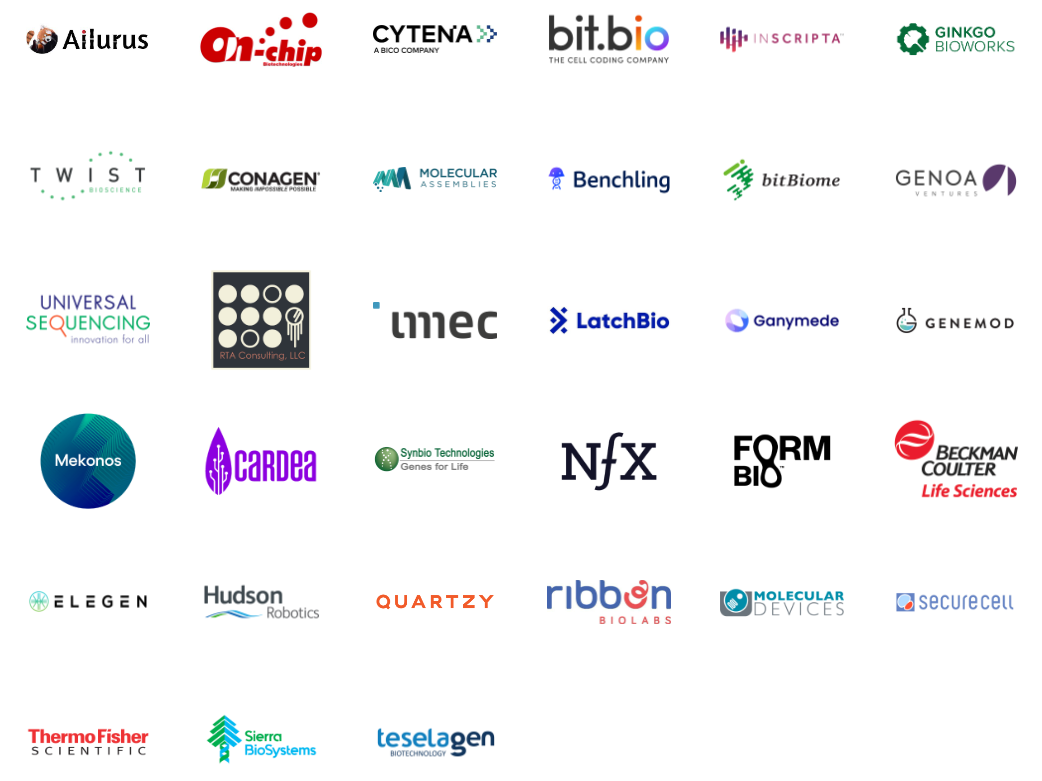 We hope you enjoyed this AI & Digital Biology wrap up newsletter and I hope that you'll choose to join us in May at SynBioBeta 2023: The Global Synthetic Biology Conference.
Register now
Regards,
John

---

John Cumbers
Founder, SynBioBeta
SynBioBeta, LLC
3559 Mount Diablo Boulevard #2, Lafayette, CA 94549
info@synbiobeta.com

If you no longer wish to receive our emails, you can unsubscribe here.
Modify Your Email Preferences