Hi ,
Did you know that decentralized science or DeSci emerged on the heels of a wave of citizen and "DIY" biology endeavors, as well as the decade-old open science movement, and is gaining momentum despite the recent chills in the crypto sector? Here's what it's all about: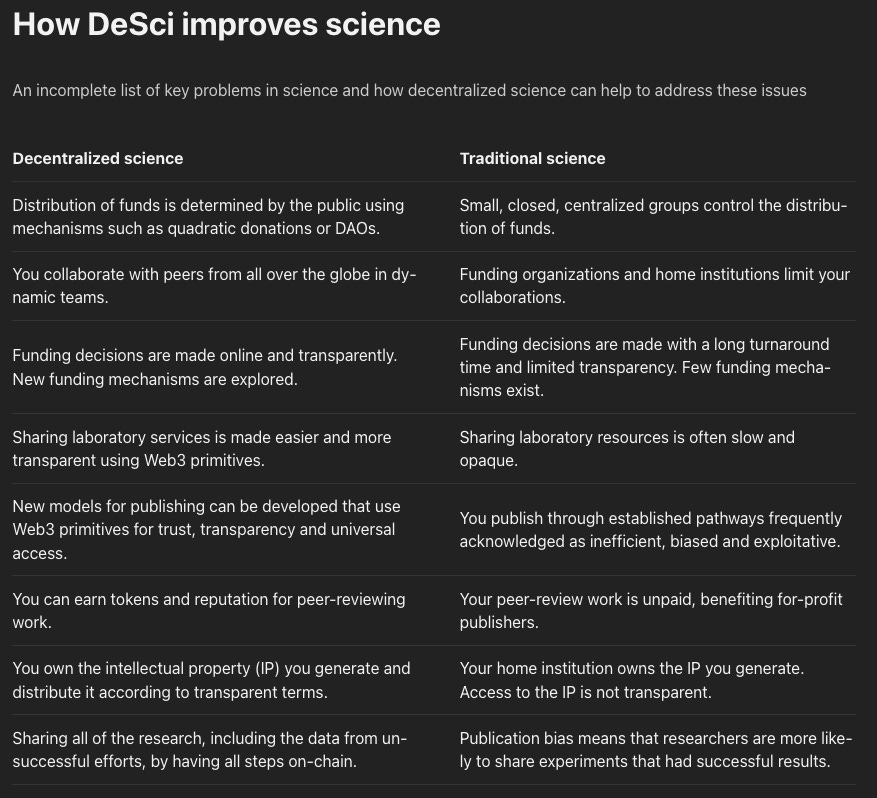 An overview of how DeSci improves science, from https://ethereum.org/en/desci/
DeSci explores the potential for distributing scientific knowledge across the globe. It offers a unique way to share scientific knowledge, allowing for more collaboration and communication between scientists. DeSci is still in its early stages, but it has already made a significant impact on the scientific community. This new approach is changing the way we think about science and its potential to make a difference in the world. Many of the challenges in science we thought were unsolvable are being tackled head-on by DeSci, including funding, executing, and publishing research.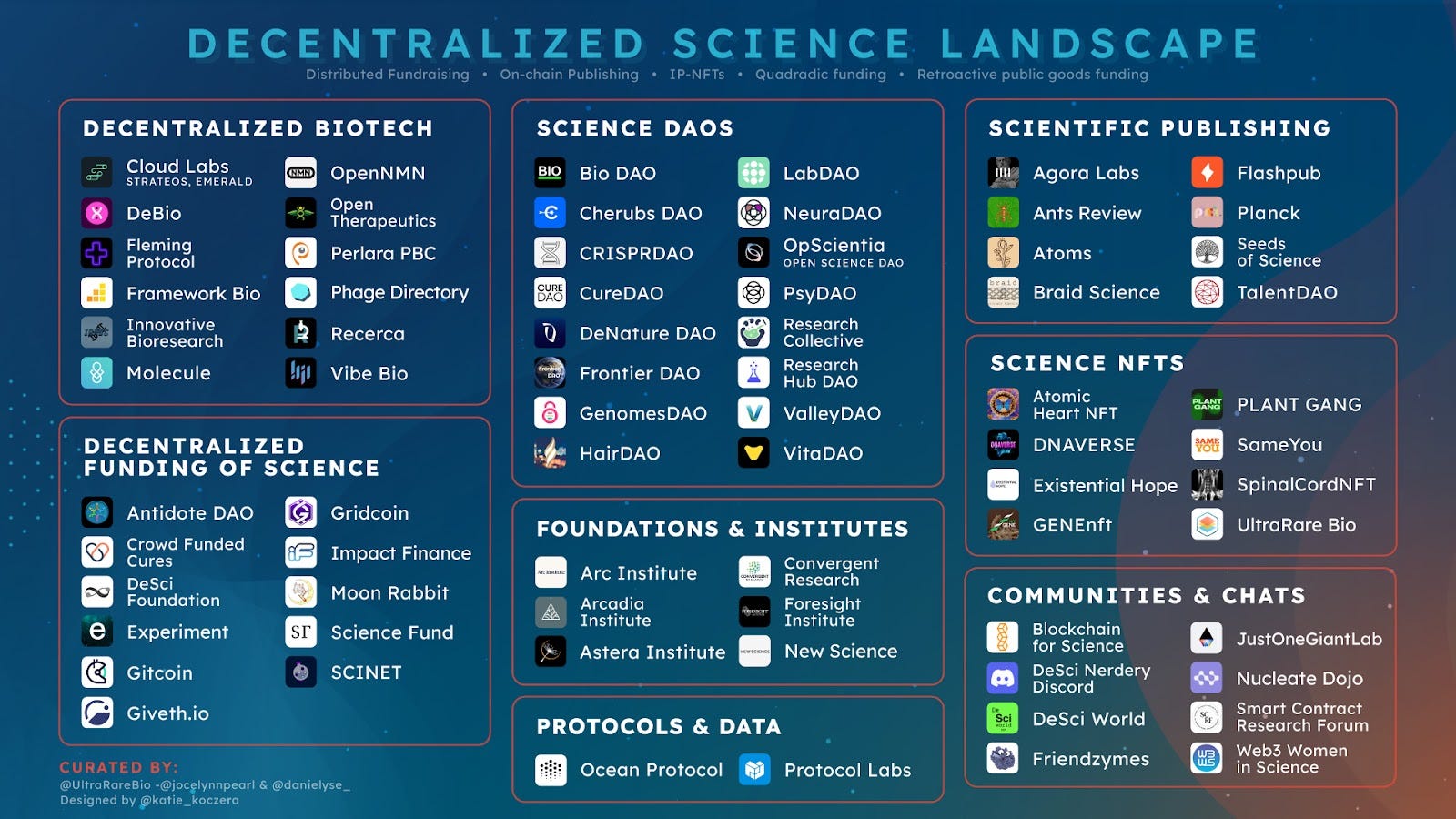 Thanks to the wonderful Jocelynn Pearl for this map of the DeSci Ecosystem. You can meet many of these organizations at SynBioBeta's DeSci Track in May
DeSci Track at SynBioBeta:
Join the discussion at SynBioBeta 2023, May 23rd - 25th, we have a track dedicated to this topic. Two of our sponsors for the DeSci track include:
Vibe Bio, a community of patients, scientists, and partners committed to identifying, funding and developing promising treatments to rare diseases and empowering patient communities with unprecedented ownership over the process.

ValleyDAO, an open, global community collectively financing and democratizing the governance of synthetic biology technologies to protect the future of our planet.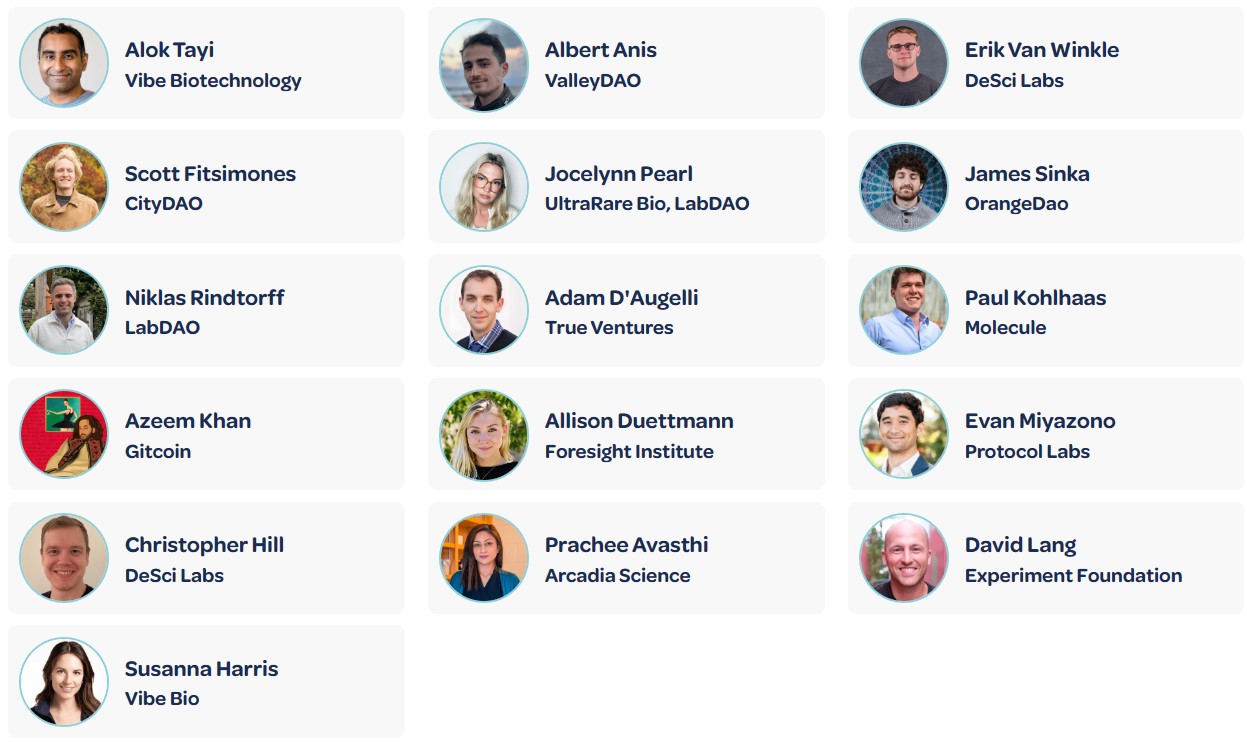 Here are some of the sessions that we are planning:
Why the Future of Science Will be Distributed

Can Blockchains Democratize IP to Enable New Financial Stakeholders?

Can DeSci Enable Open-Access Scientific Publishing?

DeSci Revolution: Can Blockchain and DAOs Unite Bioeconomy Infrastructure?

Decentralized Science 101
Register now

We put together a list of everything you need to know about DeSci, and the major developments in the last year.
We hope you enjoyed this DeSci wrap up newsletter and I hope that you'll choose to join us in May at SynBioBeta.
Regards,
John

---

John Cumbers
Founder, SynBioBeta
Thank you to our DeSci Track sponsors: