Hi ,
Welcome to the first edition of the Synbio for Human Health newsletter!

The field of synbio is founded on the principles of engineering biology to create new functions and materials. How can we use these technologies to make novel medicines? What new tools are discovering the next generation of drug targets? Most importantly, how can we bring life-changing therapies to patients more quickly and at lower costs?

Today's SynBio for Human Health newsletter—brought to you by bit.bio—is bringing together the best insights, news, and trends at the intersection of synthetic biology and pharma.

Today, we bring you insights from:
J.P. Morgan Week In San Francisco

An exclusive Opinion by Behzad Mahdavi, the SVP of Biopharma Manufacturing & Life Sciences Tools at Ginkgo

And Spotlights on innovation hubs and more.
A Brief Preface: SynBioBeta's Expanded Focus
SynBioBeta is increasing its commitment to our human health community. As the Director of Human Health Content and Innovation, I have been working to understand the roadblocks between synbio innovation and the clinic.

I've put my thoughts together below and also shared these early findings with members of our community and received contradicting (and therefore valuable) feedback.

At the end of this newsletter, I invite you to join the discussion and share with us: What do you see as the biggest challenges in bringing synbio into healthcare? What would benefit you and what would hinder your success? What do you wish you had that you don't have now? I look forward to working together on a brighter future for medicine.
Looking Forward: Insights from J.P. Morgan Week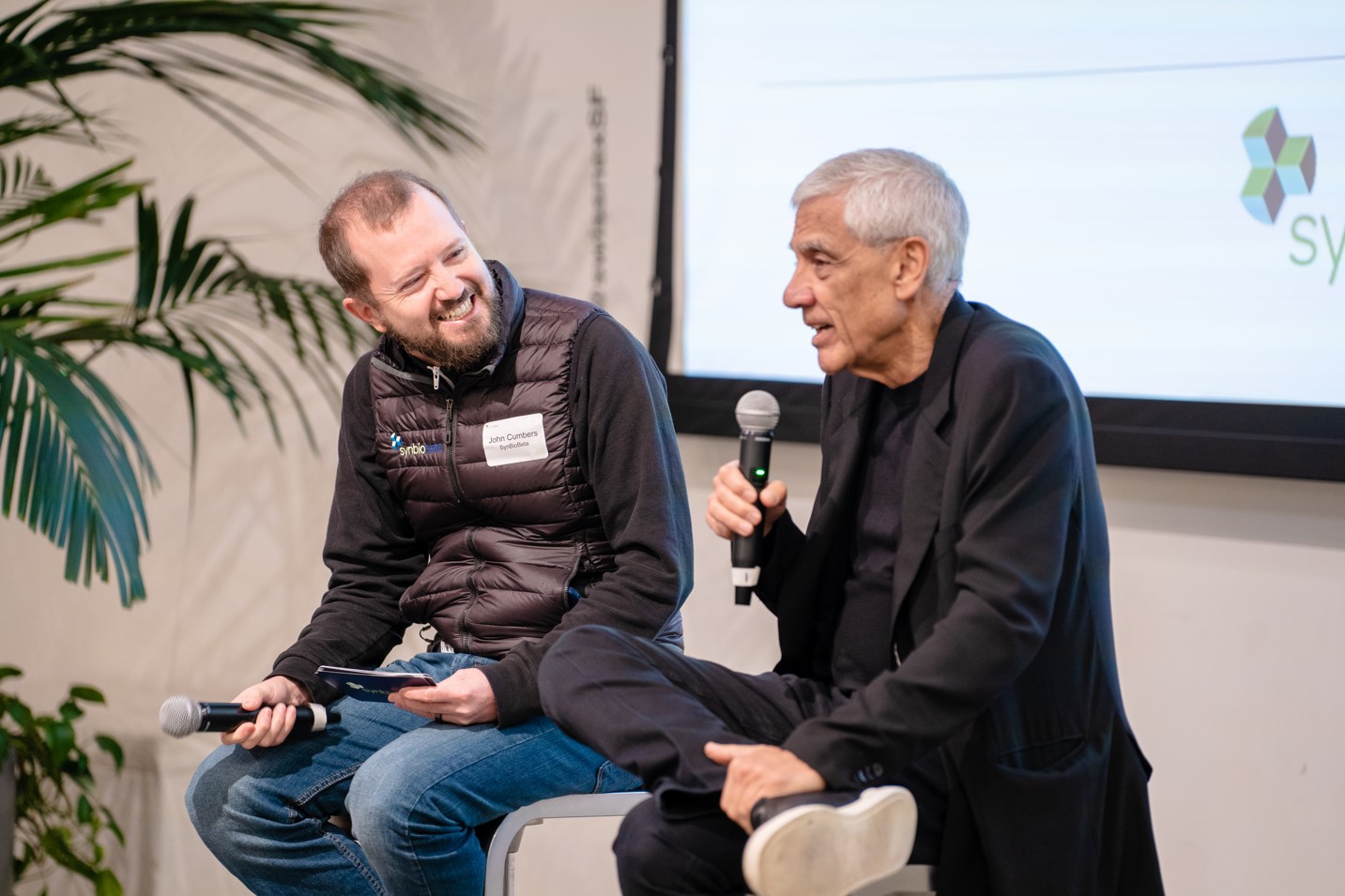 SynBioBeta founder, John Cumbers, interviews legendary investor, Vinod Khosla of Khosla Ventures at SynBioBeta's CEO's Breakfast


The Human Health community kicked off the new year at J.P. Morgan's annual health conference. Over 8,000 people descended on San Francisco's Union Square, marking the in-person return of the world's biggest health conference.

It was wonderful to see so many friends in three dimensions after years of 2D Zooms. The buzz was electric (even if the weather was apocalyptic) and the exchange of ideas, pitches, and deal flow was as fast as the driving rain.

But where was synbio in all of this? In short: nowhere and everywhere. Read the full article here →



Opinion: Leapfrog Improvements in Drug Discovery and Biomanufacturing: Engaging the 8,000 Pound Elephant Hidden in the Bioreactor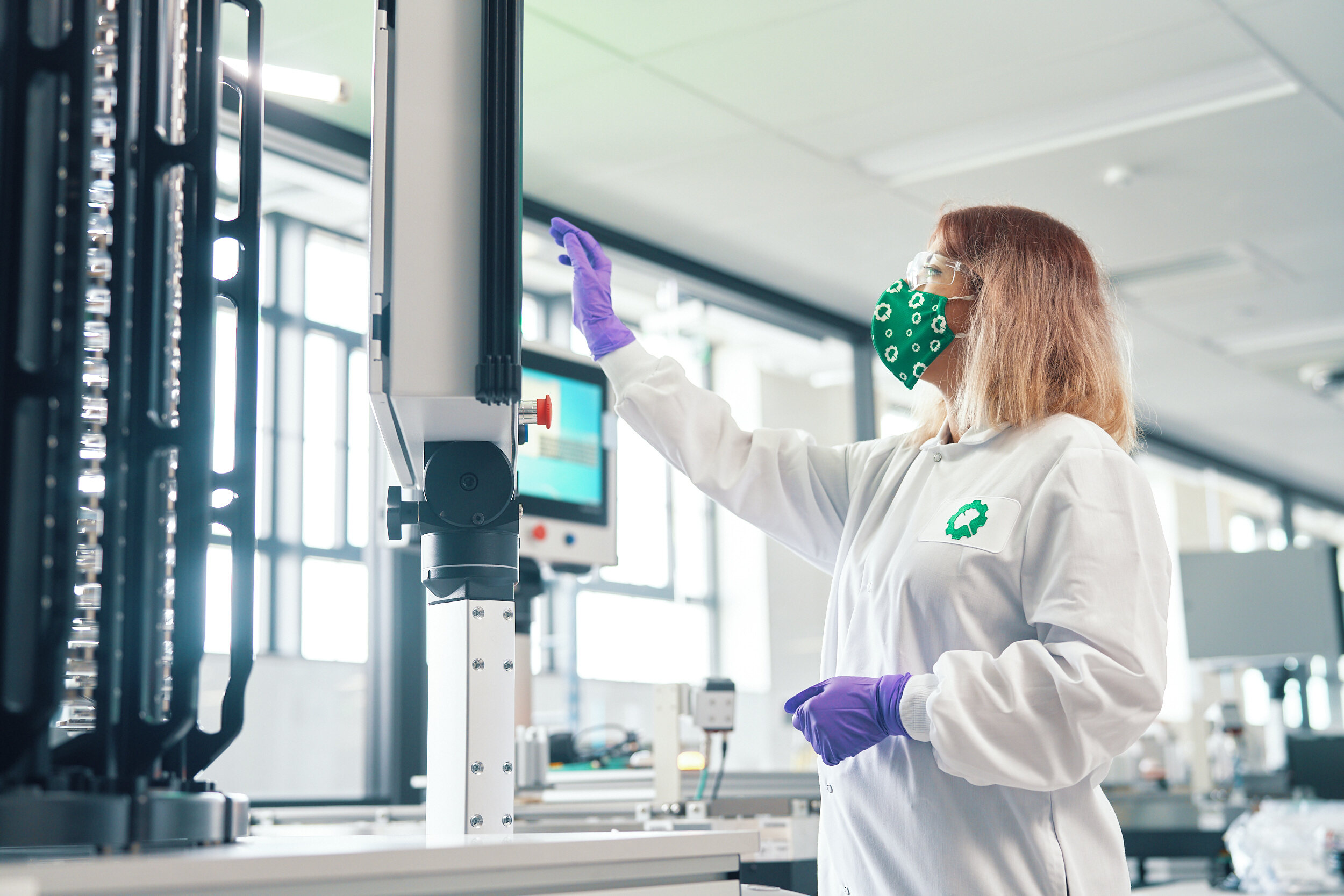 Photo: The Foundry at Ginkgo Bioworks.

Written by: Behzad Mahdavi - Ginkgo Bioworks

Last September, the FDA approved Skysona, a gene therapy for a rare, lethal brain disease in children. That's the good news. The bad news? A one-time infusion to potentially save a child will cost $3 million. It's one of the most expensive drugs in the world.

Having spent my career in biopharma manufacturing and commercialization, I viscerally understand the high cost of developing and manufacturing cell and gene therapies. It's a complex, exacting business that requires extensive regulation, top talent, complex manufacturing technologies, testing and trials. These fundamentals will not change, and I don't believe they should. But change is necessary somewhere—it shouldn't cost $3 million to save a life.

Peter Marks, the director of the FDA's Center for Biologics Evaluation and Research, recently characterized therapeutics reimbursement as the "800-pound gorilla in the room," underscoring how critical cost management is for the future of cell and gene therapy adoption. He's right.

However, we already have the tools to dramatically change how we develop these groundbreaking treatments. We can now intervene at the discovery stage and address the underlying causes of a therapy's high cost. How? By deploying advanced biology optimization for therapies in their real manufacturing conditions. If the cost is the 800-pound gorilla in the room, then the opportunity to overcome it is the 8,000-pound elephant hidden in the bioreactor. Read the full Opinion here →

Spotlight on: Bristol SynBio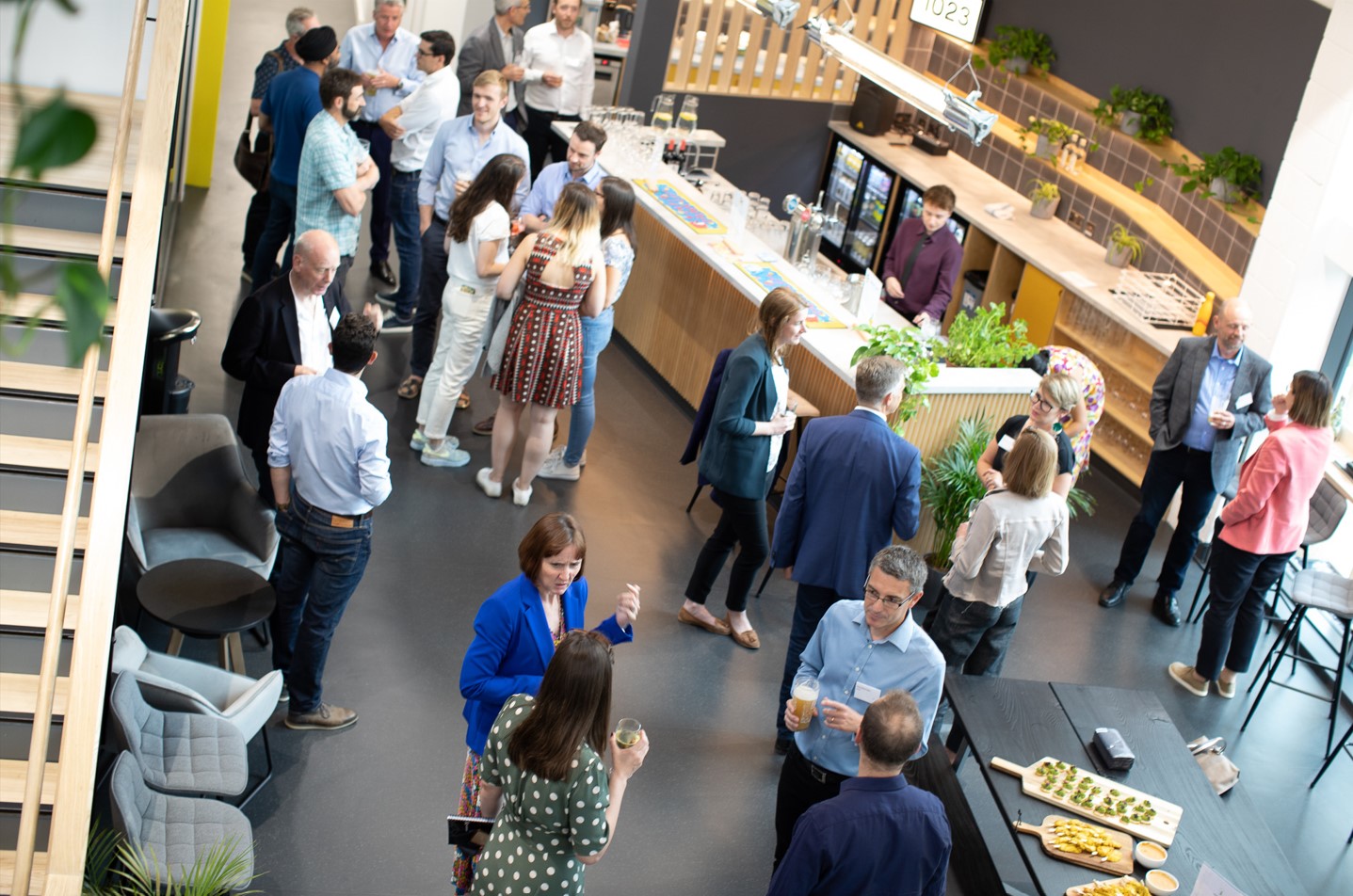 The United Kingdom is known for its science, especially in human health. Scientific discovery and entrepreneurship have traditionally been clustered in what's known as the Golden Triangle: London, Cambridge, and Oxford. But this narrow view is shifting dramatically as new hubs of life science entrepreneurship emerge across the UK.

One of the most exciting hotbeds of human health innovation is Science Creates, a deep tech ecosystem in Bristol. Working closely with the BrisEngBio at the University of Bristol, the Science Creates campus is home to an impressive lineup of synbio tackling some of the biggest challenges in therapeutics and diagnostics: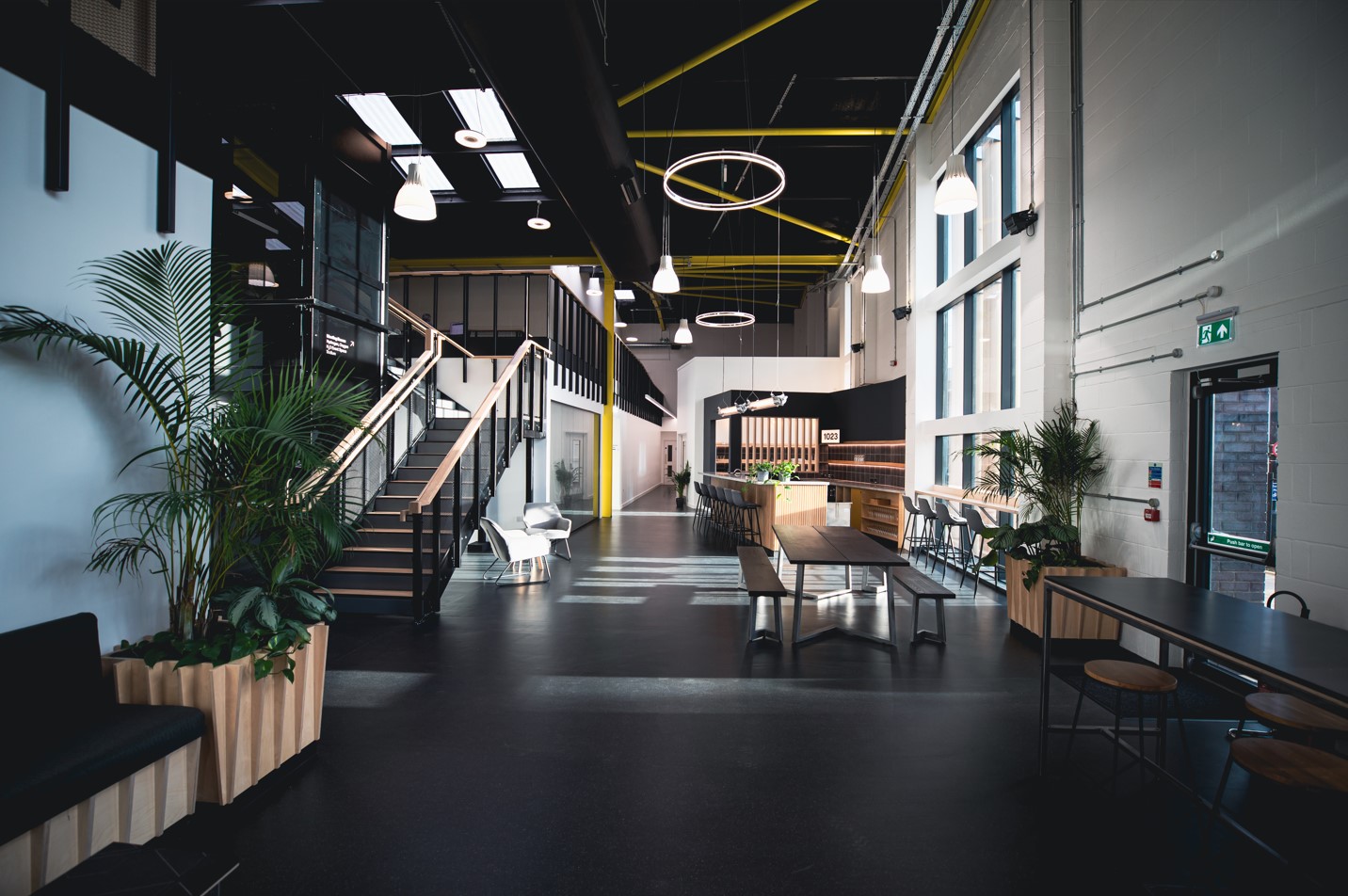 Bristol Innovation Lineup:
Science Creates has also founded its own venture fund, Science Creates Ventures. Led by the renowned Harry Destecroix, the VC focuses on early-stage deep tech investment across the UK.
Interested in learning more or connecting with these companies? Reach out to us at humanhealth@synbiobeta.com
News from the Community
Have news or comments you'd like to share? Reach out to us at humanhealth@synbiobeta.com

That's all from us this month but we'll be back next month with new insights, opinions, and spotlights on the breakthroughs of synbio for human health.

A special thank you to our partners at bit.bio, the leading synthetic biology company focused on human cells for research, drug discovery and cell therapy.

Until next time,
Fiona

Fiona Mischel
Director, Human Health Content and Innovation
SynBioBeta

SynBioBeta, LLC
3559 Mount Diablo Boulevard #2, Lafayette, CA 94549
info@synbiobeta.com

If you no longer wish to receive our emails, you can unsubscribe here.
Modify Your Email Preferences